The governing and policy-making body for the Moore Chamber of Commerce is the board of directors. Our board is responsible for ensuring the chamber is accomplishing its mission and implementing the organization's strategic plan. They are representatives of the Chamber's diverse membership and nominations to the board are considered annually.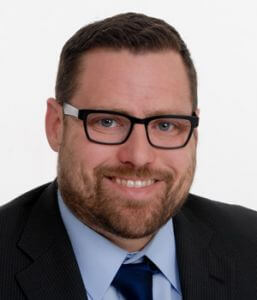 I have called Moore my work home since 2011. Over the last 10 years, it has become much more than my place of business, it has become my community. There is a deep-seeded pride that comes along with being a member of this community. You can feel it in the way we welcome new residents and businesses to our area, and you can see it in the way we rise to meet new challenges.
A community like this doesn't come together by accident. It is the result of having strong municipal leadership that has a clear vision for our future. Also having a top-tier school district filled with passionate educators is a major contributing factor. And our thriving business community is engaged and excited to give back. And, at the heart of it all is our Chamber of Commerce encouraging economic development and cooperation.
The Moore Chamber of Commerce is a vital member of the community. We are more than a promoter of local businesses and we do more than host casual networking events. The Chamber is the glue that binds the private, public, and education sectors together. We represent the interest of our community and we are champions for growth.
I am honored to be a part of such an integral organization, and, so, on behalf of the Moore Chamber of Commerce, we look forward to connecting with you.
Sincerely,
Mike Smith
Moore Chamber Board Chair
Mike Smith
Board Chair
BancFirst
Jim Jennings
Incoming Chair
Clear View Insurance
Jeff Arvin
Past Chair
FNB Community Bank
Patti Morgan
Treasurer
Eide Bailly, LLC
Kelly Wells
Secretary
Vision Bank
Crystal Bennett
Republic Services/Allied Waste
Jan Davis
Tinker Federal Credit Union
Dee Ann Gray
First United Bank
John Ireland
John M Ireland & Son Funeral Home & Chapel
Brian Mullins
Rose Rock Realty/1907 Investments
Carolie Rozell
McPhaul Rozell PLLC
Jake Shockley
Physical Therapy Central
Monty Strickland
Realty Experts
Paul Urquhart
Earlywine Park YMCA
Brianna Wall
Oklahoma Electric Cooperative
Gareth Williams
Armstrong Bank
Dr. Tim Eaton
Randall University
Dr. Joe Ely
Moore Norman Technology Center
Brooks Mitchell
City of Moore
Dr. Robert Romines
Moore Public Schools
Darry Stacy
Cleveland County Board of Commissioners
Dr. Jeremy Thomas
Oklahoma City Community College
In 2022, The Moore Chamber of Commerce Board of Directors has worked hard to move the chamber forward. In order to accomplish this, they have approved the following: